LEISURE BATH AND SAUNA REPAIR
BATH AND SAUNA REPAIR IN ​TORONTO, CANADA
RELAX-A-MIST APPLIANCE REPAIR TORONTO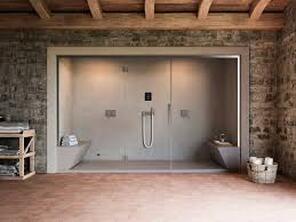 The weakening of a leisure bath sauna steamer, such as Relax-A-Mist, occurs slowly. So gradually, that operators could tolerate the damage until it's apparent. Dirt, sweat, and heat harm the once immaculate wood and bather satisfaction. People respond by denigrating the space or steering clear of it altogether. The sauna that was once a crucial component to member satisfaction and retention is no longer inviting. There are numerous parts to a well-functioning sauna. It is vital to assure that all the components are working and performing in harmony. If your equipment starts acting ugly, usually a commercial appliance inspection can show where the issue is.
BEST SAUNA AND STEAM BATH EQUIPMENT REPAIR SERVICE
Heating elements melt and wear down. Over time, components will malfunction, filling units with debris or calcium. That is when parts will need replacing. One of the reasons your sauna might not be making enough heat is that it's time to clean to replace the heating elements or clean the tank and water probes.
REPAIRING ALL MODELS OF RELAX-A-MIST
While you might be tempted to do your repairs, we suggest that you don't try to fix your sauna or even mess with the components. High voltages source your sauna steamer and can be very hazardous to deal with without the right precautions and know how. The last thing you need to happen is for customers to find another sauna to relax in because yours isn't working right. To help stop the need for frequent repairs, be sure to arrange a scheduled maintenance plan. Our technicians remain experienced in repairing all models of Relax-A-Mist. You can be sure that you're dealing with the best commercial appliance repair in Toronto sauna steamer services.
Please Call Us So Our Technicians Can Swiftly Diagnose And Repair Your Sauna Steamer In A Timely Fashion.